SHRINK FILM - Industrial | Marine | Construction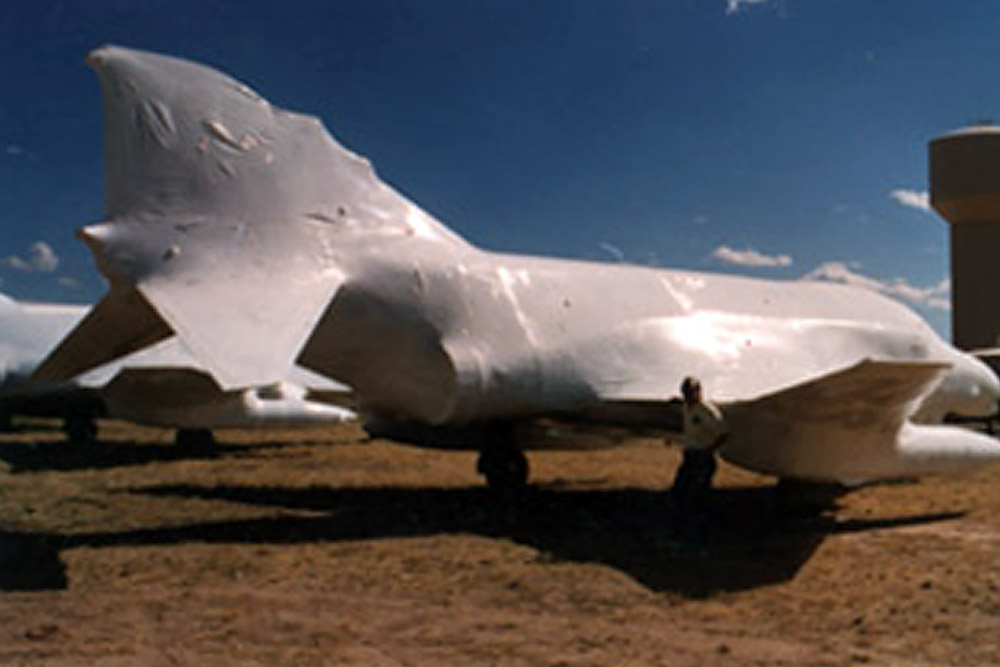 Recommended For Protective Packaging Of Large Machinery, Equipment, Boats And Aircraft, For Shipment And Outdoor Storage. Also Ideal For Containments And Enclosures For Renovations And New Building Projects. Keeps Weather Out, Heat In, And Meets EPA Requirements.
Shrink Film Is Tough And Waterproof, Resists Punctures, Tearing, And Abrasion. Welds To Itself For Sealing, Closure, And Repair, If Needed.
UVI Additive (UVI) Protects From Sun's Ultraviolet Rays Up To One Year.
Flame Retardant Additive (FR) Self-Extinguishes Film In Seconds After Fire Source Is Removed, Meets NFPA 701 Test Requirement For Construction Projects.
Rust Inhibitor Additive (VCI), Passivates Corrosion Process, Ideal For Export Shipments.
Shrink Film Comines In Clear, Black, And White. Available in 4, 6, 7, And 8-Mil Thickness.
ITEM NUMBER
ROLL SIZE
(W X L)
APPLICATION
MIL
COLOR
LBS./ROLL
ADDITIVE
PRICE PER ROLL
1
2
6+
005406
4' X 500'
Industrial
6
Clear
60
$165
$157
$149
Order
001206
20' X 100'
Industrial
6
Clear
60
$165
$157
$149
Order
001204
20' X 100'
Industrial
4
Clear
40
$110
$105
$99
Order
001203
20' X 100'
Industrial
6
Black
62
$170
$162
$153
Order
001205
20' X 100'
Rust Inhibitor
6
Clear
60
VCI* W/UVI**
$305
$290
$275
Order
001326
32' X 100'
Industrial
6
Clear
95
$265
$252
$239
Order
001207
20' X 100'
Marine
7
White
70
W/UVI**
$190
$181
$171
Order
051407
40' X 150'
Marine
7
White
210
W/UVI**
$570
$542
$513
Order
001208
20' X 100'
Construction
8
White
80
FR*** W/UVI**
$280
$266
$252
Order
001308
30' X 100'
Construction
8
White
120
FR*** W/UVI**
$420
$399
$378
Order
848420
48" X 48" Foot Print
200'/Roll
Industrial Shrink Tubing
6
White
95
$305
$290
$275
Order
* VCI - Rust Inhibitor
** UVI - Ultraviolet Inhibitor
*** FR - Flame Retardant Inhibitor